Event report
Past event | Scale-up workshop #6 - 2023 Recession : how to continue to thrive amidst the chaos?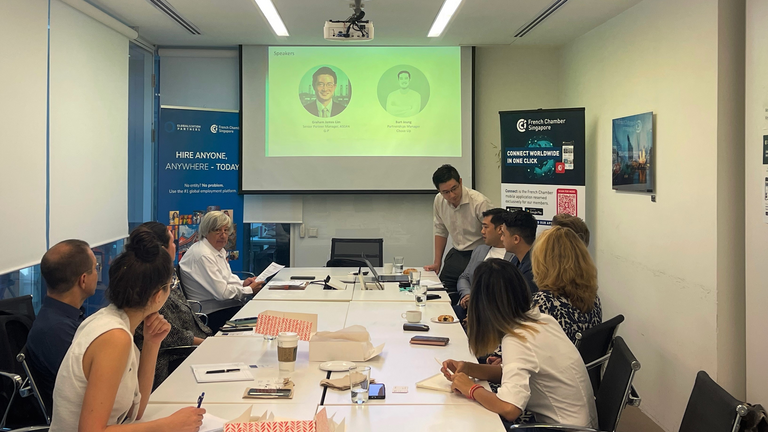 The 6th session of the Scale-up workshop series has been an insightful closed-door discussion.
Thank you to our speakers Graham Lim, Senior Partner Manager at G-P, and Bart Jeung, Partnerships Manager at Choco Up for leading this session about how start-ups can thrive in the 2023 recession.
Key topics:
How to future-proof your business for challenges that lie ahead
How to explore growth opportunities in new or existing markets.
What strategies can companies employ to navigate the turbulence 
This event was kindly sponsored by our series partner Globalization Partners.
For more information about Programmes for Start-ups & Entrepreneurs please contact Agate Wack awack@fccsingapore.com