Event report
Past Event | Scale-up workshop - The Impact of your Branding on Sales & Fundraising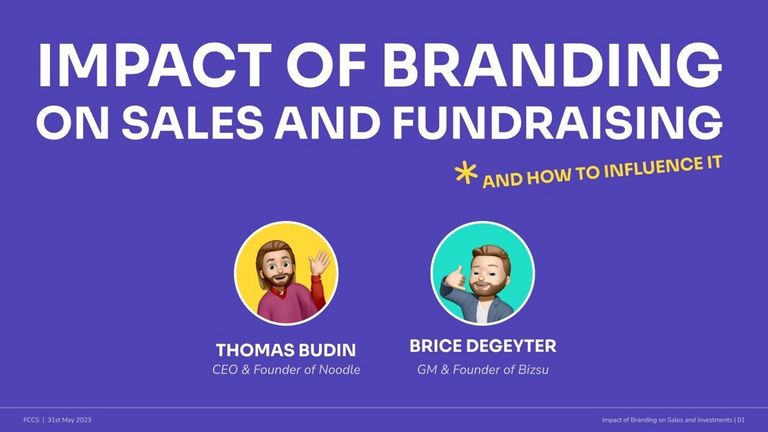 Thank you to Thomas Budin, CEO of We Are Noodle, and Brice Degeyter, Founder & CEO of Bizsu, for leading a highly creative and dynamic Scale-up workshop on The Impact of your Branding on Sales & Fundraising.
Thomas and Bryce shard their expertise and insights to the enlightening participants about the importance of branding and its profound impact on business growth.
The workshop focused on three key areas:
Importance of Branding and its Impact- Thomas and Brice emphasised the critical role branding plays in establishing a distinct identity and shaping customer perceptions. They highlighted how a strong brand can create trust, credibility, and differentiation in the market.
How Branding Can Drive Sales and Fundraising- Participants gained valuable insights into leveraging branding strategies to drive sales and attract funding opportunities. Thomas and Brice shared real-life examples and practical techniques to enhance customer engagement, increase conversions, and secure investor interest through effective branding.
Strategies to Master Your Branding and Harness Its Power- The workshop provided actionable strategies for participants to master their branding efforts. Participants discovered how to harness the power of their brand to create a lasting impact.
For more information about Programmes for Start-ups & Entrepreneurs please contact Agate Wack awack@fccsingapore.com
Access the speakers' presentation (Members only)