Event report • Company visit
Past Event| Site Visit at Airbus Asia Training Centre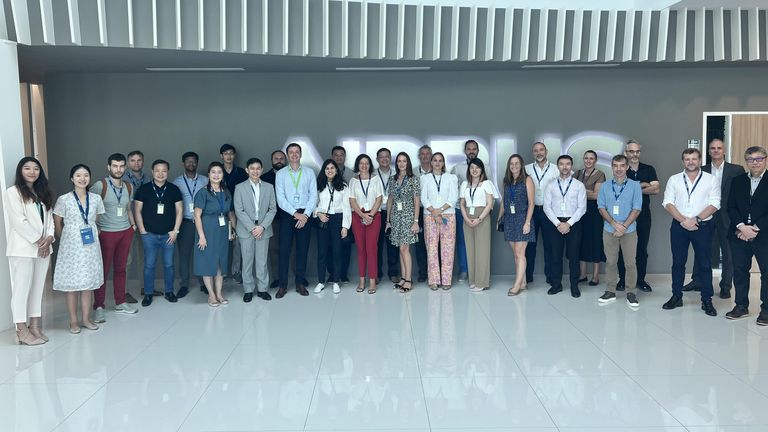 Our sincere thank you to Mr. Thomas Cochelin, Head of Procurement, Asia Pacific at Airbus, Mr. Zakir Hamid, General Manager at Airbus Asia Training Centre (AATC); Mr. Luc Mauerhan, AATC Chief Flight Instructor; Mr. Sunny Sum, Deputy Manager and Head of Training at AATC; Mrs. Jean Choo, Marketing Manager at AATC; and Mr. Darwin Pyndiah, Strategic Buyer, Flying Procurement (South East Asia) at Airbus for hosting the FCCS members!
The visit began with a great briefing by Mr. Thomas Cochelin, co-president of the Aeronautic, Space, Defence and Security Committee at FCCS and Head of Procurement Asia Pacific at Airbus on its history, activities in Asia Pacific and its sustainability journey. Our members then went to the AATC where Mr. Zakir Hamid and his team showcased the training classrooms, the Full Flight Simulator (FFS) Bay featuring 10 of their FFS, and their state-of-the-art A350/A380 cockpit.
This event was kindly supported by our committee partner Cetim Matcor.
For more information about Aeronautic, Space, Defence and Security Committee, please contact Emily Jiang ejiang(@)fccsingapore.com.