Event report
Past Event | SME Roundtable - January 2023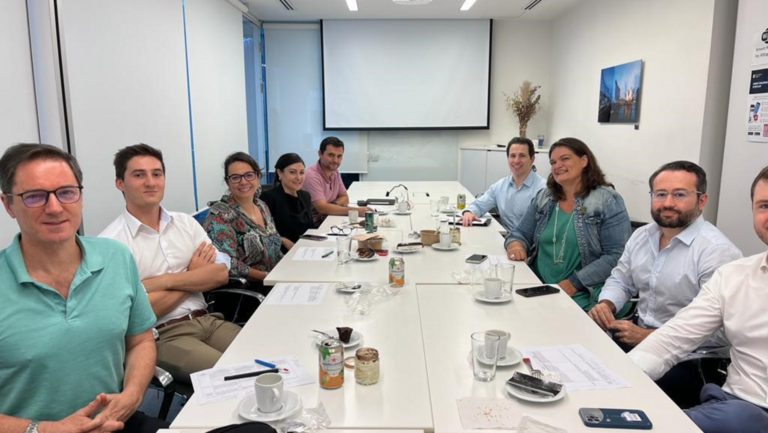 We were delighted to host the first SME Roundtable of 2023 – a fantastic opportunity platform for members to discuss challenges and best practices!
Special thank you to our attendees:
Nathalie White (WeLink Talent), Manuel Ramos (TERAO), Nicolas Pouplard (Port Cities), David Pacheco (Amarenco), Valerie Marin (Laboratoires Activa), Maxime Johanet (MBiA- MyBusiness in Asia), Jean Christophe Coubat (BEL HUB ASIA), Cecile Ayed (WHY? BRAND DESIGN), Jeremie Arntz (EASTWISE)
Key topics:
How to recruit and retain local talents
How to scale-up your operations in Singapore and abroad
How to generate and convert high quality leads when competing with well-established competition
How to leverage online marketing?
A French Chamber of Commerce in Singapore initiative, the SME Roundtable is aimed at companies with a HQ outside Singapore and a team of less than 20 people locally. The accountability structure will help business owners stay focused and on track. A great opportunity to benefit from this community who brainstorm together to help participants to move to the next step.
For more information about the upcoming sessions, please contact Vanessa Hobbs v.hobbs@fccsingapore.com