Event report • Networking
Past Event | Soirée "L'Estivale des Entrepreneurs"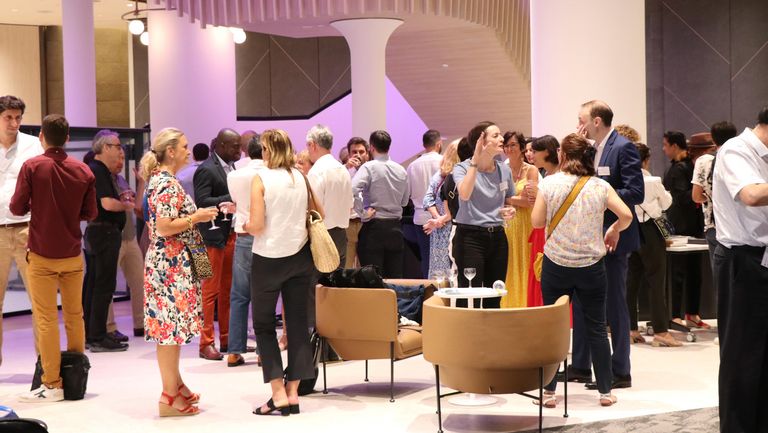 We had the pleasure of organizing a remarkable networking event in collaboration with French Alumni Singapore, celebrating the outstanding achievements of French entrepreneurship in Singapore at our inaugural 'L'Estivale des Entrepreneurs'!
Entrepreneurs make up more than 25% of the French Chamber member community, and to support their journey, we develop and offer free programs that empower them to start with confidence, strengthen their professional networks, seek advice from experts, and benefit from mentoring opportunities. A big thank you to Constance Labruyere, Guillaume Chabrieres, Alexis Lhoyer, and Thomas Budin for having shared their testimonials about our programs designed specifically for startups and entrepreneurs. Their invaluable insights truly showcased the impact of our initiatives!
Held at the vibrant Catapult venue, the evening provided a perfect opportunity for attendees to connect, engage, and access to a dynamic community.
A special shoutout goes to our incredible sponsors, April Insurance, Classic Fine Foods, Merci Marcel, Savencia Fromage&Dairy, and A Wine Adventure. Their support played a pivotal role in making this event a resounding success!
To know more about our Startups & Entrepreneurs Programme, reach out to Agate Wack awack(@)fccsingapore.com
Watch the video of " L'Estivale des Entrepreneurs" :
See pictures of the event below: