Webinar • Event report • Committees
Past Event| [WEBINAR] iObeya - Enable Business Agility with Digital Visual Management System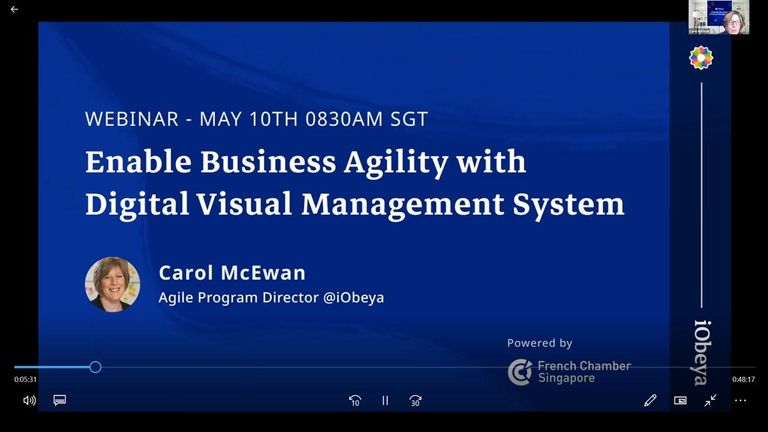 Thank you to our speakers Carol Mc Ewan – Agile Program Director, Aldric Chen - Pre Sales Senior Manager, Gregory Birge – Marketing Director Asia and Eric Bangerter – ASEAN Managing Director at iObeya for sharing the value of Visual Management Systems as a System to keep the entire organization focused on the relevant flow of information and work through the system to achieve better business results and enable business agility.
Watch the replay to find out more about these points :
What is Business Agility ?
Origin and meaning of Obeya and Visual Management
From Vision to Value : enable visual management to your entire system
How can a Visual Management System solve common organization problems ?
Interactive Demo, Discover iObeya
This event is kindly sponsored by iObeya and powered by the French Chamber of Commerce.
Access the presentation and video (members only)