Event report
Past Event | Welcome to Singapore 2022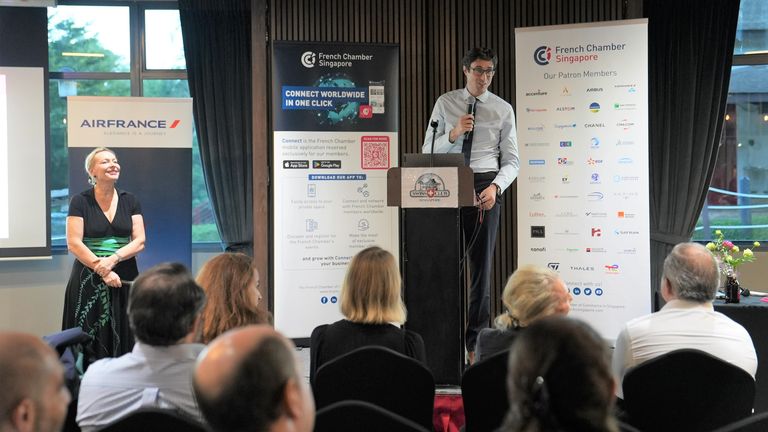 Thank you very much to everyone who came to our Welcome to Singapore 2022 event!
With more than 200 guests, it was a fantastic evening for the French business community - meeting new people and keeping up with old ones, all while enjoying the wonderful hospitality of the Swiss Club.
Thomas Baudlot, President, gave the introductory remarks before welcoming our guest of honor Ms. Anne Denis-Blanchardon, Deputy Head of Mission, French Embassy in Singapore. Our Executive Director, Carine Lespayandel, gave a presentation of the activities and services offered by the French Chamber, benefits and business opportunities for members and our support to the community.
The presentation was followed by a buffet dinner at the Arbenz restaurant of the Swiss Club accompanied by cocktails and French wines-a great moment of conviviality in a relaxed atmosphere.
Thank you especially to our kind sponsors Air France, Expat Insurance, Geodis, as well as our partners Alphascience, Cheese Club, Club Med, La Plantation, Paul, The Vintage Wine Club and Mylène Viggers.
View the summary of the Welcome to Singapore 2022 in the images below: