Event report
Past Webinar | Afterlab with ZENIKA - Sustainable IT: towards a new culture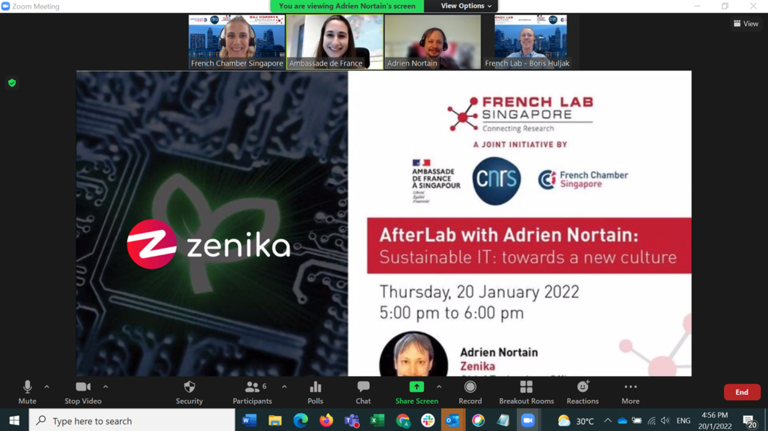 Thank you to our speaker Adrien Nortain, CTO at Zenika, for your presentation on why companies should explore a strong culture, driven by sustainability topics, for all IT departments in the near future.
***
French Lab Singapore is a joint initiative by The Ambassade de France, CNRS and The French Chamber of Commerce in Singapore.
Please contact Aurelie Martin for more information.
Access the webinar recording (Only for members)