Event report
Past Webinar: Let's talk digital marketing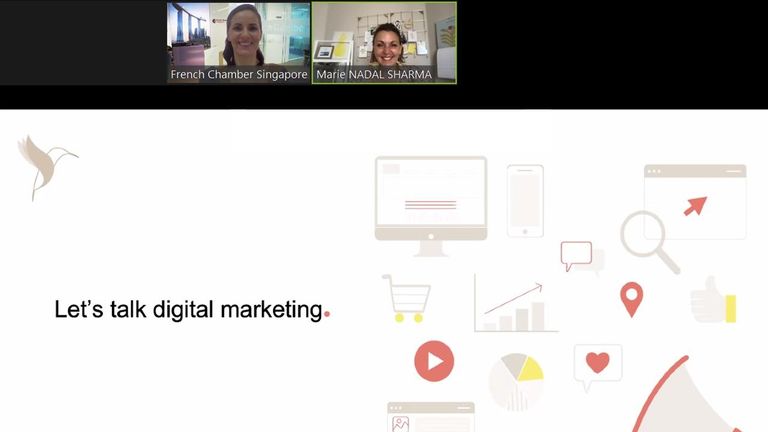 How to plan ahead with the right foundations and market your business online in 2022 with clarity and peace of mind
Thank you to our speaker Marie Nadal Sharma, Founder and Director of digital marketing agency Them, You and Me.
The session discussed how to plan ahead with the right foundations and market your business online in 2022 with clarity and peace of mind. Marie ran this discussion based on questions from the participants about their digital marketing strategy: website, social media, video content, planning, SEO, SEM, analytics, etc..
For more information about the event, please contact Amelie Poumaer.
Access the webinar recording (Only for members)