REMOTE COLLABORATION: How to make it efficient?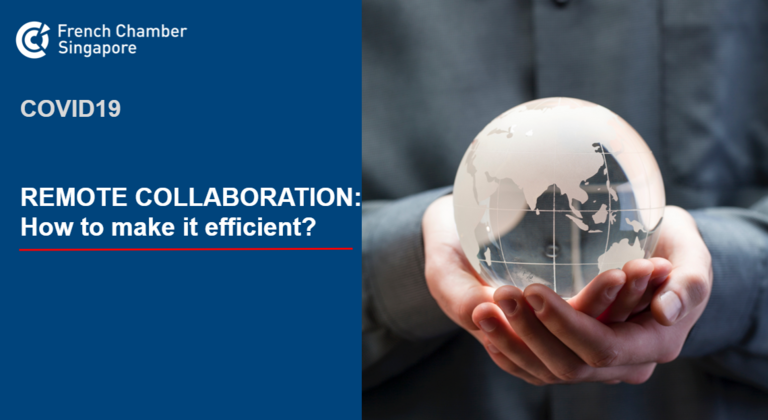 The Covid-19 is disrupting the global economy at many levels. The outbreak has driven companies to cancel travels and instruct individuals to work from home. Remote collaboration is essential now to survive in our businesses. How do we make it efficient and stimulating for remote teams?
Remote collaboration: a new paradigm
Microsoft's SKYPE sees massive increase in skype in usage as corona spreads. The company says 40 million people are using Skype daily now, up 70% from just a month ago. The company said it has seen a 220% increasing in Skype-to-Skype calls, too. All told, the company said it tallied 200 million active users in the past six months.
Another interesting example: Zoom is now the world's 2nd most downloaded mobile app, behind only TikTok, according to app-analytics firm Sensor Tower.
And many of those downloads were first time users: "Globally, first-time installs of Zoom's mobile app increased 213% last week compared to the preceding week of March 9, and 728% compared to the week of March 2," Sensor Tower's Head of Mobile Insights Randy Nelson told Business Insider. "Zoom's mobile app was installed about 3.7 times more than Skype's and 8.6 times more than Google Hangouts," he said.
In our personal life, it is the unique tool to communicate with our families. But the question becomes how to use those tools for efficient remote collaboration in our business when it constitutes a major shift in our daily professional lives? Millennials seem to be yet again one step ahead in this new paradigm as they already favored remote collaboration arguing that it is saving time and allows more flexibility leading to more productivity.
So how do we reach that optimum productivity?
A 3-step process to build efficient and long-term collaboration
In this context, we would like to recommend the process that we have been working on with several clients before:
#1 step of the process is to align the teams of a company on a common goal.
It is critical for a team to understand where everyone is going on a short term if not possible to foresee the long term. It creates a common & concrete fate. It needs to be concrete, stir energy & motivation in any context.
It can be paired up with collaborative individual goals. You can create small groups of people focusing on smaller projects. If it all makes sense, it will ultimately sweat into the dynamic of the company.
#2 step: Important to set a lithe process.
Why?
Because it "sets the frame" and prevents conflicts or lack of communication. Very often you have conflicts or no communication with someone because there is no common language or no mutual understanding of each and everyone's "culture".
"Language is a big clue. Corporate cults typically create their own terminology to reinforce the sense of belonging. In Disney, for example, employees are "cast members" and "customers" are "guests." And, when inside the park, you are "on stage." When an attraction breaks down, you use the code "101." Says also De Vries. Common language reinforces the sense of belonging.
Think about a person that only writes emails, you may be in conflict with her because your way of communicating is more via phone calls. Process doesn't necessarily means using tools like Slack, Asana (although very useful). It is also setting those simple rules of collaboration.
So common language and communication tools need to be defined in order to help people feel part of the group even though they are not in the same office.
#3 - Last but not least, you need to build a nimble network.
Building a diverse network inside and outside of your company, is definitely the way to increase your chances of better remote collaboration. We tend to feel safer within our own community. But sometimes it is just a question of reaching out/ trying to go outside of your comfort zone even with people you don't see.
In these uncertain times, people have been reaching out to former colleagues, old friends that they hadn't contacted for years.
Why not try that in your company? Reach out to people that you think need help or that you feel you could get input from. It is a good way to check also that people don't feel isolated. In general, people who do, will not naturally flag up…
The future will be built through unexpected & diverse collaboration
The companies that will succeed in the future will be the ones able to work remotely and create unexpected and flexible bridges with ideas coming from far away.
It starts with being able to have good communication flows between all the remote teams to make sure a good idea or a potential problem is not missed.
Let's make sure we build the best network to support and generate new insights and resilience. No matter what crisis we are going through, innovation will come through collaboration.
The theme of this article: "Efficient remote collaboration" will also inspire a Webinar. Stay tuned.
by Aude BENETON - Harmony & Mobility Consulting and Delphine DESAULLES - Sol Consulting