Event report • The Chamber
Session with the French Minister of Higher Education & Research, Sylvie Retailleau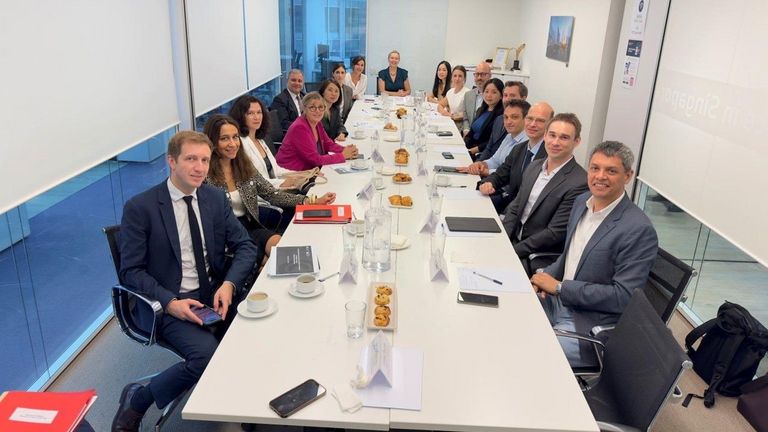 The French Chamber of Commerce in Singapore (FCCS) had the great pleasure of hosting a sharing session with French Minister, Sylvie Retailleau, Minister of Higher education, and Research. Together, we engaged with representatives of R&D and innovation centers from French based Corporates to delve into their collaborative efforts with education, Research and Innovation as well as their challenges in developing new technologies and expanding their ambitious programmes.

The interactions allowed to highlight some of the advantages that Singapore offers in terms of R&D for foreign companies, strategies that have been successful in fostering R&D collaboration and knowledge exchange with Singaporean partners. And finally, the innovations and technologies developed locally that have had a global impact for the company.

Our gratitude to the Ministry and the Embassy of France in Singapore for affording us this remarkable opportunity. Equally, we would like to thank Alstom, ENGIE Lab Singapore NAVAL GROUP STMicroelectronics Thales Solutions Asia Pte. Ltd. EssilorLuxottica Danone L'Oréal for openly sharing their collaborative projects and challenges.

These discussions really enhance the significance of nurturing innovation and the needs for more collaboration among industries, academia, and government bodies between France & Singapore.