Publications
FOCUS 71: Setting The Pace For Ecomobility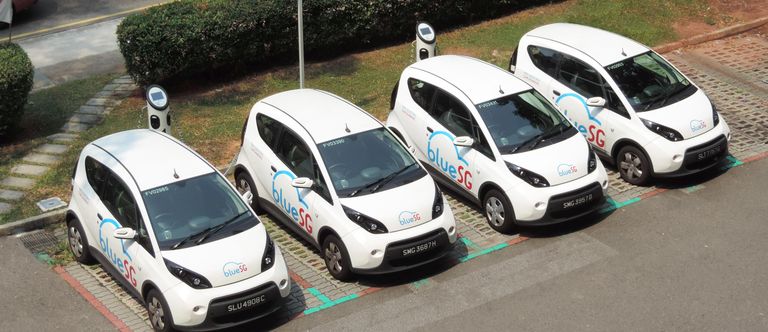 Franck VITTE, Managing Director of Blue SG, talks about how Singapore's first largescale electric vehicles (EV) car-sharing programme is supporting a greener, lower carbon future for Singapore.
Please tell us more about BlueSG's business operations activities in Singapore.
The Bolloré group was awarded an RFP by the Singapore's Land Transport Authority and the Economic Development Board in 2016. BlueSG was launched in December 2017 with 32 stations and 80 fully electric cars. Since, we significantly increased our network which now consists of more than 1300 charging points through 320 stations located in residential areas, city centre and shopping malls and with more than 650 electric Bluecars. This makes our service available to most residents within few minutes' walk, becoming a convenient and credible transport option.
Through this deployment, we are making Singapore EV ready by building the country's largest charging infrastructure, which upon completion end 2020, will be 2,000 charging points through 500 stations island wide. We already have an offer for private EV charging.
We also hired about 100 qualified employees who we trained on new technologies. Indeed, Singapore still has very few electric vehicles, more than 50% of which belong to BlueSG. When the service was launched, the local expertise on EV and charging infrastructure's operation and maintenance was almost inexistent. Therefore, we had to develop training programs for our personnel to have the necessary skill sets.
Congratulations on opening your 1000th charging point. How has the business evolved since starting in 2017? What is the mindset about car sharing in Singapore?
In a country where asset ownership is important and car a status, a pay-per-use concept was not the most natural option to Singaporeans. But mindsets are evolving quickly: typically, millennials are no longer willing to spend a large part of their revenue to own a car, but rather a fraction of it to use one as and when needed. The number of alternative mobility options have also increased concomitantly with the introduction of bike and ride sharing and globally, the shared economy is becoming trendier. But to be successful, a good service must be hassle-free and affordable.
Today, BlueSG is widely known and very popular with more than 10,000 rentals made every week. We introduced 3 and 5 hours3- and 5-hour rental packages at very affordable prices to serve clients who wantwilling to keep the car to run multiple errands. Carparks' usage is also optimized as an average station is used by more than 50 different customers every month, where one parking space was before dedicated to a single car owner.
Finally, our surveys show a growing concern regarding climate change from Singaporeans who want to limit their impact on the environment.
The automobile industry is innovating to reduce carbon emissions. How does Blue SG's mobility system and its use of Lithium Metal Polymer alleviate the climate change problem?
EVs are not only decreasing CO2 emissions but also the thermal and noise pollution.
Furthermore, our Bluecars are equipped with the Lithium Metal Polymer LMP® battery which does not contain any solvent nor rare earth elements, such as nickel and cobalt, which supply is a global concern. It therefore offers has higher recyclability ratios than traditional Li-Ion batteries.
Besides operating eco-friendly vehicles, BlueSG reduces the residents' reliance on private vehicles, giving them an affordable and convenient option to drive a car when they really need it, being understood that public transport is the most CO2 efficient mean and shall remain the main commuting option.
Can you share with us your development strategy in Singapore and the region? 
Our mother company Blue Systems, leveraging on the past decade's worldwide expertise in Smart Mobility, has developed a Smart Mobility Platform for cities to track, trace and monitor all mobility operators. This back-end system aggregates data from all public and private mobility operators to help cities to regulate and optimize the various transport options and be more efficient, sustainable and eco-friendly. By empowering cities with global and real time mobility management tool, we aim to help cities them address some of the climate change challenges.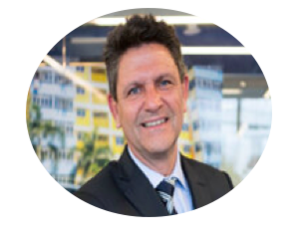 Interview with Franck Vitte, Managing Director of Blue SG, for FOCUS #71. To read more articles from this issue, download your digital copy here