Webinar • Event report
SmartHealth Meeting - 26 June 2020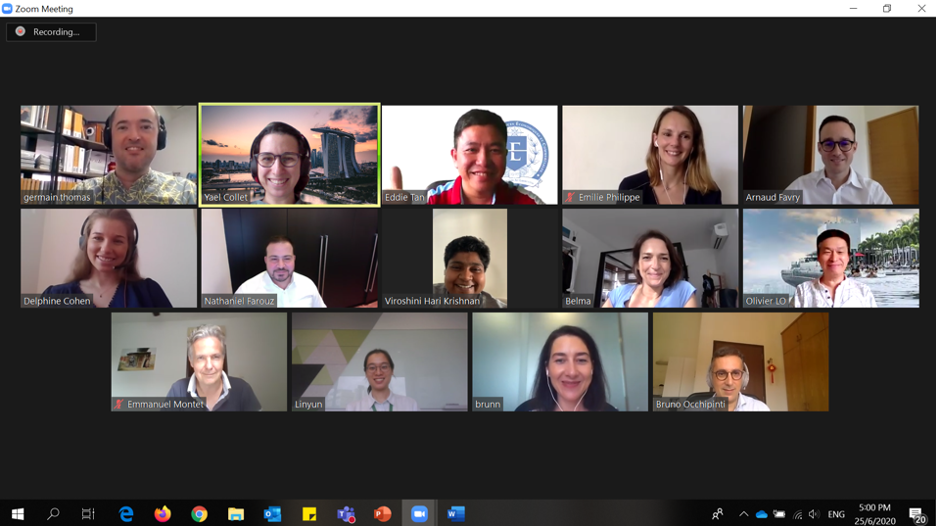 The French Chamber of Commerce in Singapore's SmartHealth platform aims at promoting the French expertise towards the Singaporean priorities in Healthcare.
In June 2020, about 15 members of this platform met to share their thoughts about the COVID19 situation, and to brainstorm on future initiatives such as events and expanding the network.
Thank you to all our participants for your time!