Event report
Supply Chain Management - Singapore : Asia's Hub of Choice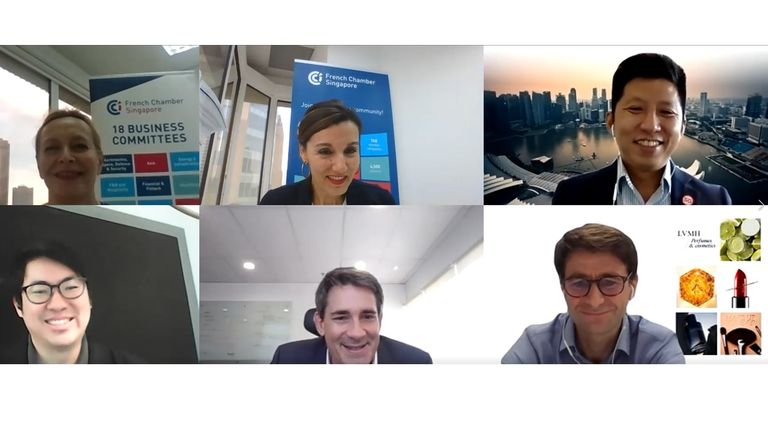 Ranked by the World Bank as Asia's top logistics hub for 10 years in a row, Singapore offers world-class connectivity to the region and beyond.
In this webinar co-organised by the Economic Development Board (EDB), our speakers shared about the opportunities offered by Singapore and how companies can use Singapore as a hub to establish and execute their strategy. Introduction remarks were made by Mr. Wei Chuen CHUA, Acting VP and Head, Supply Chain & Connectivity at EDB, on Singapore's role as a supply chain and logistics hub, and how Singapore is transforming to support companies' evolving needs, followed by a discussion between Mr. Chua, Frederic Marcerou, Managing Director at Bollore Logistics Singapore, and Gregoire Sauve, Supply Chain Director at LVMH Perfume and Cosmetics on :
Automation & Productivity
Workforce upskills & diversity
Physical & trade connectivity
Sustainability in the supply chain
The event concluded with a lively Q/A session from the audience.
Thank you to our speakers and participants for this sharing session!