Event report
Sustainability in Aviation : Decarbonization of air transport and "Sustainable Aviation Fuel (SAF)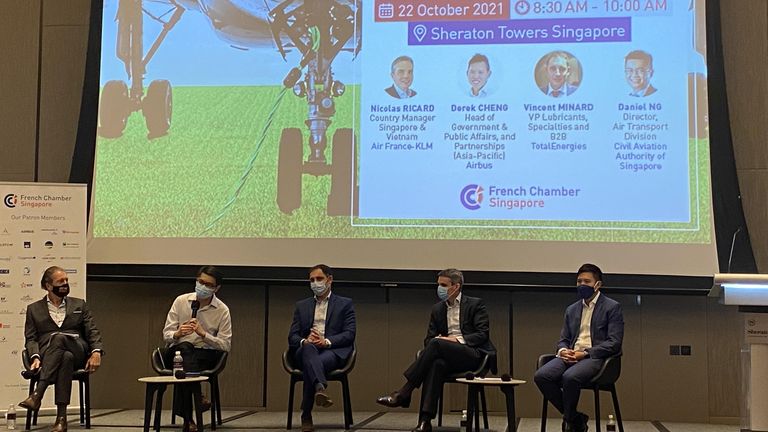 Thank you to our speakers and moderator for this morning's talk, held at Sheraton Towers:
Daniel Ng, Director (Air Transport) at Civil Aviation Authority of Singapore
Derek Cheng, Head of Government & Public Affairs & partnerships in Asia-Pacific at AIRBUS
Nicolas Ricard, Country Manager Singapore & Vietnam at AIR FRANCE KLM
Vincent Minard, VP Lubricants, Specialties and B2B at Total Energies
Francois Dubrulle, CEO at the Green Airliner Singapore
Key topics include:
What does carbon neutrality mean in Aviation?
The decarbonisation transition roadmap and timeline by 2050
The whole ecosystem in terms of technology adaptability, the infrastructure and the SAF/Energy supply, and the challenges in terms of costs, demand and supply.
The Singapore Roadmap in SAF and Hydrogen
How we can accelerate the growth of SAF?
Members can access the presentation slides below.
Login to access the materials (only for members)