Talk Jobseeker – Fevrier 2020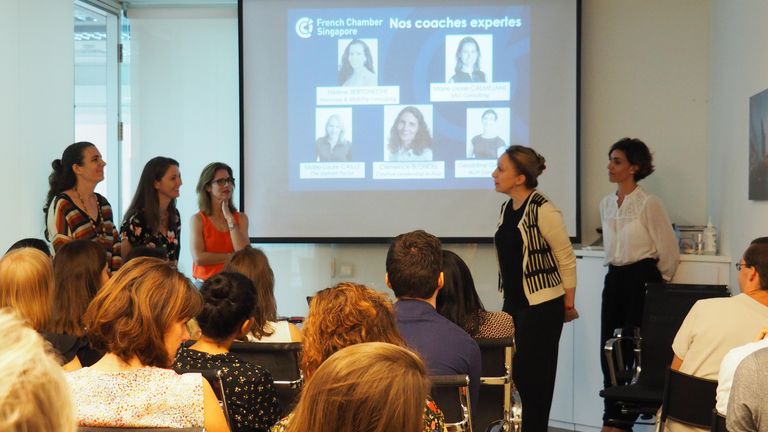 We had a successful TalkJobseeker session with a wonderful group of participants and career coaches discussing main topics such as Singapore's job market, visa requirements for working in Singapore and career tips. It was also a good opportunity for the Recruitment department of the French Chamber of Commerce in Singapore to introduce the team and how it can assist jobseekers.
Special thanks to our dedicated coaches Helene Bertoneche, Marie-Liesse Calmejane, Geraldine Gauthier, Marie-Laure Caille and Clemence Blondel, as well as Marie-Eve Paulet, Lise Mercier and Julie Schappler for taking the time to share their career testimonies!