Event report • Interview
Webinar: A Conversation with Mr CHNG Kai Fong, Managing Director of Economic Development Board (EDB)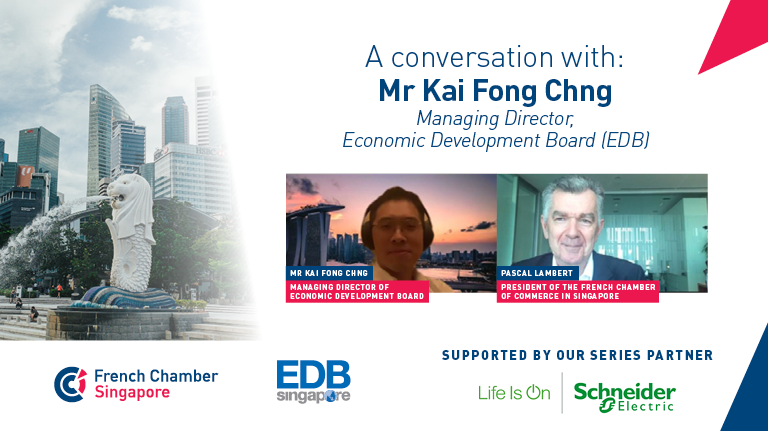 On Monday 16 Nov, we had the pleasure of having Mr CHNG Kai Fong -Managing Director of Economic Development Board (EDB) speak about how international and domestic businesses should position for growth during these uncertain times, and how Singapore is responding to the situation.
The dialogue was moderated by Pascal Lambert, Group Country Head Singapore and Head of South East Asia and India at Societe Generale and President at the French Chamber of Commerce, followed by questions from the audience.

Thank you to our speakers and our series partner, Schneider Electric, for your support.