Webinar • Event report • Webinar
WEBINAR: Audit and Accounting Implications Amid Covid-19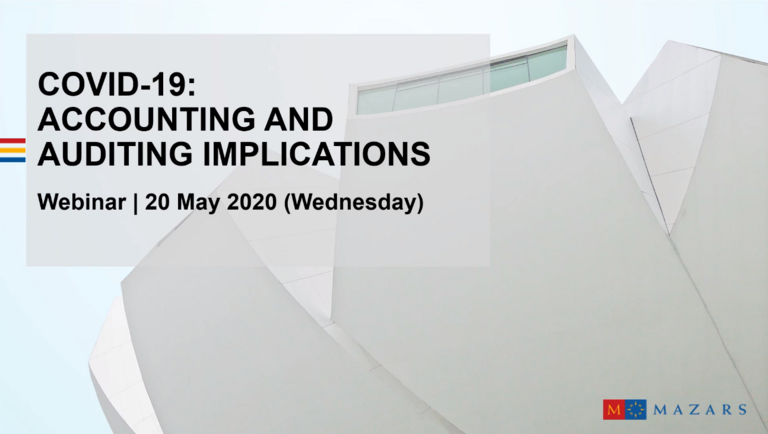 This one-hour webinar with Narissa Chen from Mazars provided a quick overview of potential consideration points resulting from the pandemic.
The coronavirus (COVID-19) outbreak has an impact on businesses of different industries.
Given the abruptness and the significant and pervasive impact of the COVID-19 outbreak, management, accountants and professionals find themselves caught in a situation where they know that they have to consider many aspects but they do not really know how and where to start and whether they could have missed out certain aspects.
This one-hour webinar, with Narissa Chen, Mazars, aimed to provide a quick overview of potential consideration points and the potential accounting impact, as well as to provide some insights on the challenges faced by audit professionals in light of the current situation.
Thank you to our speaker and participants for joining this webinar.