Event report
Past Webinar | Sustainability in the Age of Digital Disruption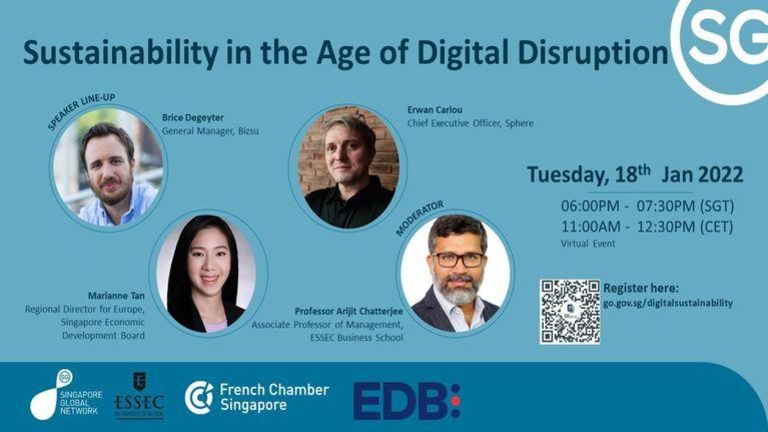 Thank you Prof. Arijit Chatterjee, Associate Professor of Strategy at ESSEC Business School, for a masterclass on how sustainability is our grand challenge and how we need innovation and restraint in the digital world to achieve sustainability.
Thanks as well to our panel speakers Brice Degeyter, General Manager of Bizsu, Erwan Cariou, Managing Director of Sphere Asia-Pacific, and Marianne Tan, Regional Director for Europe at the Economic Development Board of Singapore, for sharing how their organisations have pivoted to remain sustainable in the age of digital disruption.
This event is organised by the French Chamber's Sustainable Business Committee. For more information, please contact Emily Jiang.