Event report
Webinar: Tax considerations for employee mobility between France and Singapore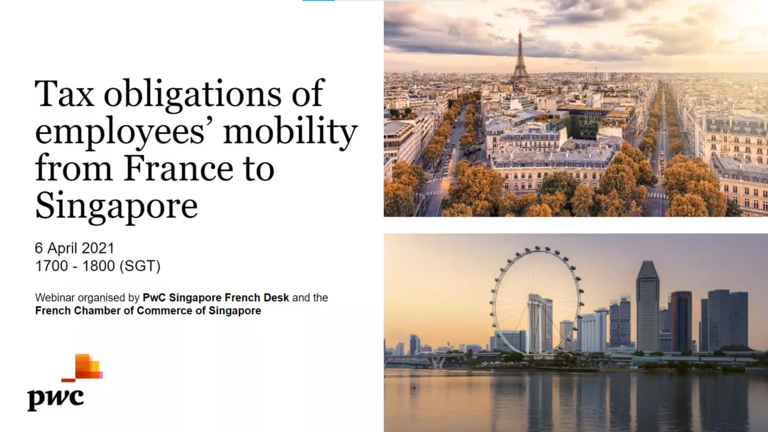 When it comes to global mobility, ensuring a seamless transition from one location to another is always a challenge for businesses and individuals. In particular, navigating complex and different tax and social regulations as well as supporting your employees on their tax reporting may be a long and complicated process. Having expert advice and support on your journey will no doubt lead to a much higher efficiency.
In this webinar, our speakers Anthony Pain, Director at PwC Singapore, Florence Bequet-Abdou, Senior Director in the Human Resources Services department of PwC Société d'Avocats, and Kolya Hache, Director at PwC Société d'Avocats, shared insights on
Tax obligations and formalities in France and Singapore
Potential reporting gaps
Minimising overseas tax burden
Developing an end-to-end tax strategy and support for employees
Thank you to our speakers!
Members can access the presentation and video replay below: