WEBINAR: Understand Evolving Mindsets In Times of COVID-19 and Trends Using AI-Based Real-Time Collaboration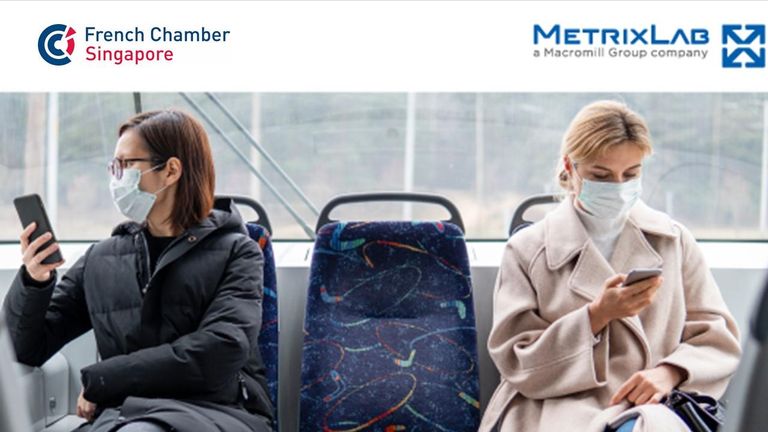 Biswaroop Chatterjee, Director at MetrixLab, discusses longer-term shifts in consumer behaviour accelerated by the crisis.
MetrixLab's focus is to clarify for brands the key actions they can take now to engage with consumers in a positive way, and to identify the longer-term shifts in consumer behaviour that have been accelerated by the crisis.
In this webinar, Biswaroop Chatterjee, Director at MetrixLab, shared case studies that engaged in AI-based real-time collaboration between clients and consumers, social insights and surveys:
Through interaction with people (in real-time) to understand their sentiments and behavior during COVID
With collaboration from clients across 7-10 industries who participated real-time in each 1-hour consumer discussion, MetrixLab gleaned interesting insights from 6 different markets who are at different points of the COVID spectrum markets (China, Indonesia, USA, Brazil, UK, Netherlands)
Gave insights from the 1st month of MetrixLab's continuous learning program that combines social insights and survey data in 17 markets* to track evolving mindsets and trends, across a large spectrum of categories.
* US, UK, Brazil, Germany, Netherlands, France, Italy, Spain, Switzerland, China, India, Indonesia, Australia, Japan, Saudi Arabia, Thailand, Vietnam
Discussion points:
How are feelings, behaviors and needs changing due to the COVID-19 crisis?
What are peoples' hopes and expectations for the future, and which of these changes might be here to stay?
What do consumers expect from brand communications, in terms of message and tone?
Thank you to our kind speaker and participants for joining this webinar!
Access the presentation (Only for members)