Event report
Webinar: UX Design Strategies to conquer the final battleground towards business success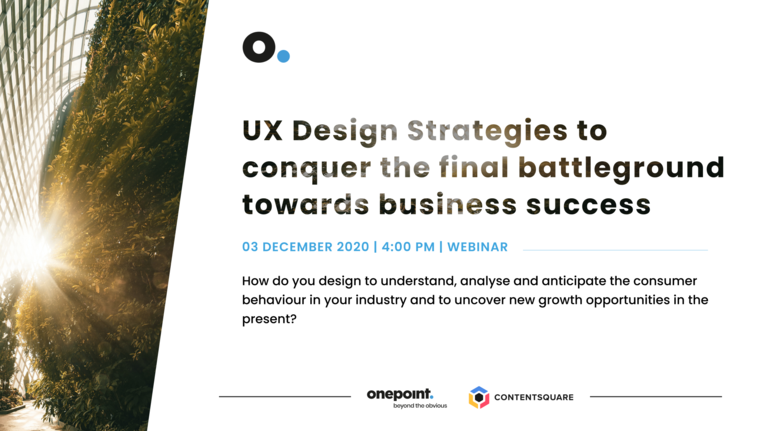 In the new reality, taking your customers' considerations into account is ever more important. Change is constant, with strategies that just six months ago were the cornerstone of growth and competitive advantage now turned on their heads.
The 2020 unprecedented upheaval has created a space for Design to address disruption and business growth but only where it was recognised and enabled. Human-Centered Design is taking the wheel, and it's up to us to steer it in the right direction to achieve more.
In this webinar, Melody Koh, UX/UI Design Lead and Mark Ong, Senior UX Designer from onepoint as well as Matt Christie from Contentsquare discussed the why, what and how of user experience design, sharing with participants some of their best practices.
Thank you for a very interactive session!
Access the speaker's presentation (Only for members)