Event report
Women Entrepreneurs Round Table - Mastermind Group April 2020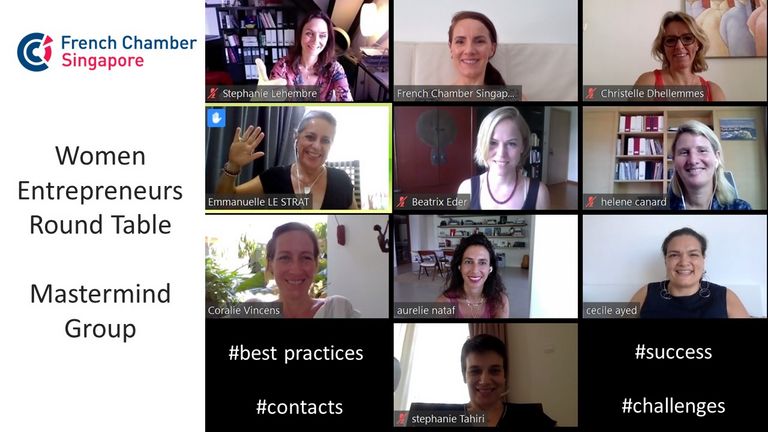 Our Women Entrepreneur's Mastermind group is still ongoing during the COVID-19 circuit breaker, via Zoom!
Stephanie LEHEMBRE, ARTITUDE
Helene CANARD-DUCHENE, MLS COMPANY SECRETARY
Beatrix EDER, BEATRIX EDER COACHING
Emmanuelle LE STRAT, E-LE-STRAT - COACHING, TRAINING AND FACILITATION
Aurelie NATAF, WISH PARIS
Cecile AYED, WHY? BRAND DESIGN
Christelle DHELLEMMES, PARIS & ME
Stephanie TAHIRI ,COGNITIVEYE
They discussed how to optimise online business communication and social media, business development and B2B sales, delivery options but also how to keep a good cohesion and motivate the team during this circuit breaker period.
Thank you to all who connect for the web lunch and round table. See you all for the next session on June 3rd!