Event report
Women Entrepreneurs Round Table - Mastermind Group June 2020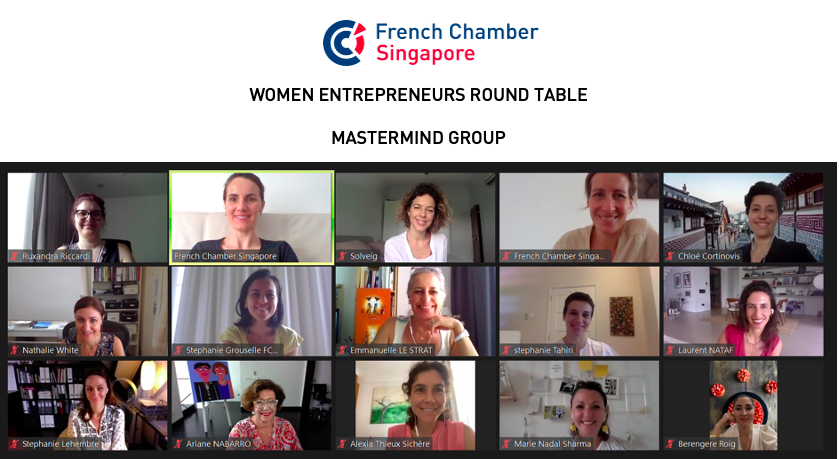 Our Women Entrepreneur's Mastermind group took place today via Zoom!
Ruxandra RICCARDI, ASCENT CONSULTING
Solveig DE FONTGALLAND, MY FRENCH CONCESSION
Chloé CORTINOVIS, BIENVENUE FACTORY
Natalie WHITE, WELINK TALENT
Emmanuelle LE STRAT, E-LE-STRAT - COACHING, TRAINING AND FACILITATION
Aurelie NATAF, WISH PARIS
Stephanie LEHEMBRE, ARTITUDE
Ariane NABARRO SINGAPORE SUR SEINE
Stephanie TAHIRI ,COGNITIVEYE - PLAY2SEE
Alexia SICHÈRE - TRY AND REVIEW
Marie Nadal SHARMA - THEM, YOU AND ME
Berengere ROIG, LPA Singapore
They discussed technical topics such as as types of digital and video software to market their businesses, as well as promotion of new offers and new products, and how to keep up the team spirit and motivation. Lastly, everyone shared their tips on how to stay energized as the circuit breaker is being eased out.
Thank you to all who connected for the web lunch and round table. See you all for the next session!