Analyses & Studies • Publications
FOCUS 70: Ÿnsect:Rethinking Nature's Harvest
Antoine Hubert, Chief Executive Officer at Ÿnsect shares how insect farming provides a sustainable alternative method to feeding the future.
What is Ÿnsect and its role in the future of food?
Ÿnsect is a leading manufacturer in mass-scale breeding of insects for the animal feed market. Our goal is to be a leading global provider of sustainable, premium nutrition by tapping into the potential of insect harvesting, to create a sustainable food system with universal nutritional performance and health benefits.
What does Ÿnsect bring to the food table?
We make a high-quality fertilizer made from insect castings - a nutritious solution with bio-stimulating activities for plants and soils that has a positive impact on plant growth. Our insect-based products are also a natural and environmentally responsible resource to feed pets.
Our products are focused on three main areas – aquaculture, pets and plants. ŸnMeal and ŸnOil deliver sustainable, natural, premium nutrition for fish-farming and animal feed, while ŸnFrass is rich in organic matter and contains essential nutrients for plant growth and health.
Compared to alternative animal and crop-based protein sources, insect farming is environmentally friendly. We do not release as much greenhouse gas emissions and there are dramatic improvements in land use productivity through our unique vertical farm platform.
What is the food technology underpinning Ÿnsect?
We call our process of farming beetles and mealworms 'coleoculture'. Our products are enabled by highly scalable technology and the entire production process – from feeding, to controlling the health/welfare of the insects, to the sensors used for quality control, to harvesting mature insects – is automated. We have 25 patents covering our technology, the products themselves and their different applications.
Drawing inspiration from nature, we are developing more vertical farms, as we see how insects can build complex, efficient structures to support their populations, while fine-tuning our automation processes to farm insects.
How is Ÿnsect rethinking the agri-food domain, especially in Asia?
By 2050, the World Resources Institute projects a 70% human food calorie gap. To meet the challenges of feeding a growing global population, and reducing unequal access to meat and fish, we need massive productivity increases in protein production.
The Food and Agriculture Organization expects insect protein could help close the gap with 150 times more productive land use per hectare for insect farms compared to beef farms. By replacing traditional animal and fish-based feed sources with insect protein, Ÿnsect can offset this growing competition.
We need scale to be able to have a significant impact globally and we have been able to reinvest our capital in R&D to become even more efficient at what we do. Not only does Asia have tremendous cereal resources, which is the raw material needed for Ÿnsect's farms, it is the world's first fish feed market, and has the advanced industrial and digital capabilities that can support Ÿnsect's operations going forward.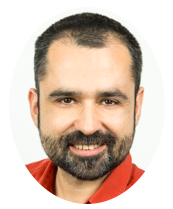 Interview with Antoine Hubert, Chief Executive Officer at Ÿnsect, for FOCUS #70. To read more articles from this issue, download your digital copy here