Companies news
Congratulations to LPB on entering the Epicurean Community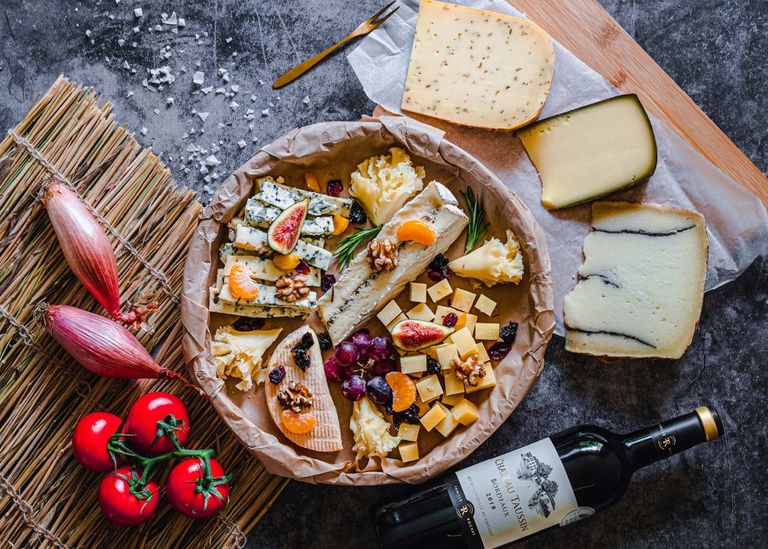 WELCOME TO LPB FAMILY
LPB (previously La Petite Boutique) was born in Singapore in 2014 from the hearts and tummies of four epicurean friends who enjoyed high-quality cheese & wine and wanted to spread their love for fine food all around. After 8 years of providing you with the best products, our aim now is to create a community grounded on values like a passion for food and wine, sharing, conviviality and respect for each other.
FROM SOIL TO SOUL
LPB is a fresh in-door market that features an exquisite assortment of artisanal cheeses (over 70 varieties), charcuterie (more than 30 SKUs), wines (roughly 1000 bottles), seafood, meat, grocery, fruits and veggies. All the products and wines for the Market are tasted and handpicked by LPB's Team and come from local European farms and vineyards to ensure the best and freshest quality.
They are constantly evolving and looking for better ways to serve you and to continue to offer you amazing premium products at affordable price. Saying that, they have created "LPB EPICUREAN CLUB" …because they know that you are all foodies and all looking for the gourmet products and best deals.
LPB EPICUREAN CLUB: WHERE GREAT PEOPLE ENJOY GREAT FOOD!
LPB is offering you an exclusive opportunity to become a member of LPB EPICUREAN CLUB and for as little as S$199 enjoy:
10% discount on all online and in-store purchases;
access to private sales via a WhatsApp members only group. Up to 4 best deals every day. Simply put, for a whole year you will enjoy the best deals LPB has negotiated with their suppliers – prime rib, oysters, Japanese uni, wine bundles, caviar….you name it!;
welcome S$100 worth vouchers to spend at the shop or online;
free invitations to 3 private Events per year;
50% discount on other LPB Events and Wines Tastings participation fees.
All the perks are valid for 1 year from the moment of purchasing membership.
ALWAYS SOMETHING HAPPENING
What makes LPB different is that they are not just a store, but a community. While you can buy delicious goodies such as fresh tomatoes, the perfect avocados, amazing cheese platters, and drink divine wine, they also hold events you could rave about for months! They offer a great time doing things like wine tasting, celebrating events like the French National Day, Apéro Parties, Raclette Nights, and so much more. LPB's events are the perfect opportunity for you to have fun meeting other wine and cheese lovers and learn more in the process!
T&Cs apply*
SOURCE : LPB Market