Helping companies launch their MVP within six-weeks!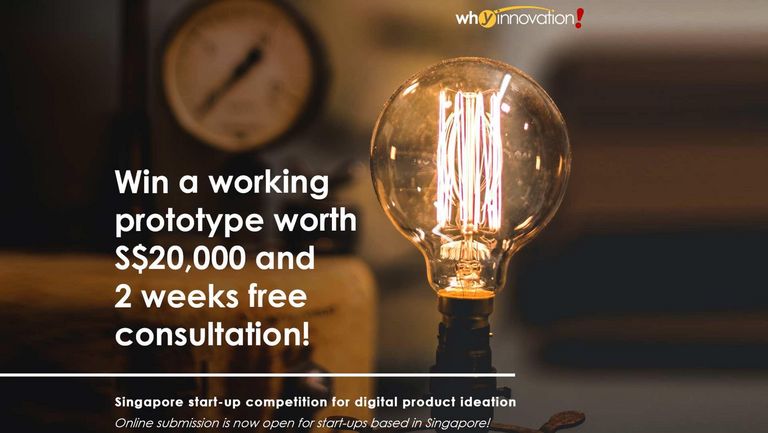 Agile and digital transformation consultation agency, why innovation!, has launched its business accelerator service, Digital Factory.
Developed to provide experienced support for companies lacking the ability to produce a working product fast, Digital Factory renders its service from conceptualisation to execution of an MVP (Minimum Viable Product) within six weeks.
In that six-weeks, Digital Factory's team of experts will:
Refine the startup's idea
Validate market-fit
Build value proposition
Uncover possible roadblocks & opportunities
Build your MVP
Set you up for future success
To accompany this launch, Digital Factory has initiated a startup contest (Start it UP) for any aspiring startups in Singapore with no more than one year in operation to participate by filling up an application and answering some key questions about their startup and idea.
The eventual winner will receive a two-week EXPLORE & PROTOTYPE phase valued at SGD20,000. More information on the contest and how to participate can be found here: https://bit.ly/df-start-it-up
Contest is live and scheduled to conclude by the 20th of December 2020. The Digital Factory team will be in contact with the winner to execute on the two-week phase in 2021.
More information on Digital Factory can be found here: https://bit.ly/digital-factory-sg
About why innovation!
We are a consultancy specialising in accelerating the digital transformation journey of companies seeking to re-invent themselves and stay relevant. We believe that the future belongs to organisations that combine Agility at all levels with a strong innovation DNA.
We have a strength of 40 consultants, trainers, mentors, and coaches from nine different nationalities, spread across Singapore, Hong Kong and Shanghai connected by our shared purpose of enabling the evolution of companies into human-centric, value-driven and adaptive organisations.
More information on why innovation! can be read here