Event report
Past Event | [SITE VISIT] CNRS – Discover Quantum research at IRL MajuLab (NTU) – "Ultracold Atoms"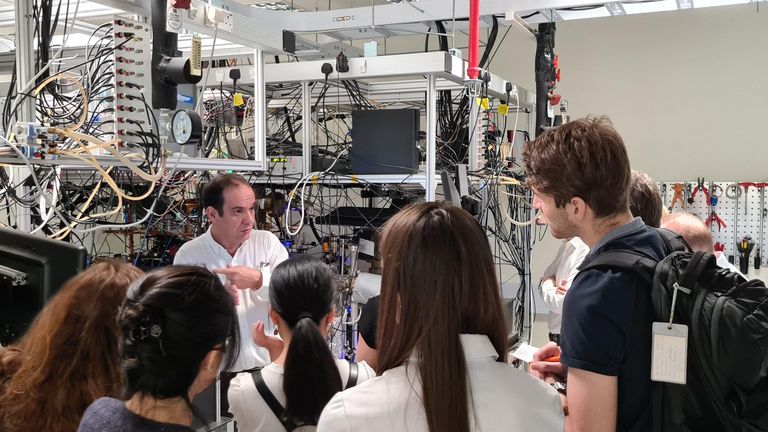 Our sincere thank you to David Wilkowski, Associate Professor at UCA and NTU & Principal Investigator at CQT and CDP, for hosting our FCCS members at CNRS IRL MajuLab (NTU).
This insightful site visit enabled participants to learn more about Quantum research, starting their journey with an introduction on Quantum fundamentals, followed by an exclusive Quantum experience of laser cooling technology called 'Ultracold Matter" (bring a gas of atoms to -or close to- the absolute zero temperature.) Our members had the opportunity to discuss with David about application of Quantum research in their own industries.
For more information about Research & Development committee, please contact Alice Boulard aboulard(@)fccsingapore.com.
Access the speaker's presentation (members only)