Services
Venir à Singapour : tout savoir sur les visas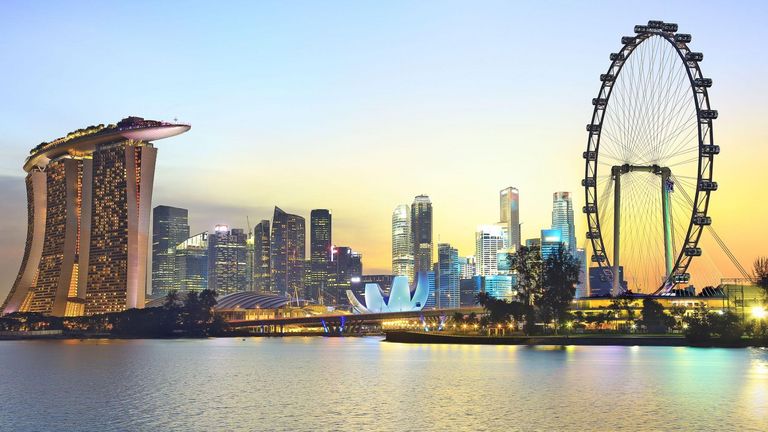 Découvrez les formalités d'entrée qui s'appliquent à votre situation.
Visite touristique ou professionnelle ?
Pour voyager à Singapour, un citoyen Français n'a pas besoin de faire de demande de visa préalablement à son séjour dans la Cité-Etat.
A son arrivée sur le territoire, un visa appelé « STVP » (Short Term Visit Pass), pourra lui être accordé. La durée sera décidée par l'officier d'immigration (habituellement de 90 jours pour les ressortissants français).
Ce visa permet de visiter le pays et autorise aussi certaines activités comme : visiter un salon professionnel ou faire quelques réunions d'affaires.
Travailler à Singapour ?
Pour y travailler, un Français n'ayant pas un statut de résident permanent (dit « PR »), doit impérativement obtenir un visa de travail rattaché à une société enregistrée à Singapour.
Les principaux visas de travail : EP (Employment Pass), S Pass, Work Permit, Entrepass.
La famille du salarié, ayant obtenu un visa de travail, peut également s'installer à Singapour, sous certaines conditions, au moyen de visas de séjour.
Les principaux visas de séjour : DP (Dependant Pass), LTVP (Long Term Visit Pass)
Plus d'informations sur notre site.
Etudiant ou jeune diplômé ?
Enfin, un étudiant ou un jeune diplômé d'une école ou université française, souhaitant vivre, travailler ou faire un stage à Singapour, peut demander, avant de venir à Singapour, un visa « WHP » (Work Holiday Pass) d'une durée de 6 mois maximum. Plus de détails sur les conditions et la procédure sur ce site.
Un étudiant étranger qui a été accepté par un établissement d'enseignement à Singapour pour poursuivre des études à temps plein, ou un étudiant étranger participant à un programme d'échange à Singapour, doit faire une demande de « Student Pass » auprès d'ICA (Immigration & Checkpoints Authority).
Il y a souvent, au sein de ces établissements, des personnes en charge d'aider l'étudiant à préparer sa demande de « Student Pass ».
Ces étudiants ont le droit de travailler pendant leurs vacances scolaires ou en parallèle de leurs études, sous certaines conditions.
La French Chamber of Commerce in Singapore propose des conseils professionnels et personnalisés pour constituer un dossier solide et accompagne, chaque année, environ 200 personnes dans leur demande de visa, avec un taux de réussite de 95%.
La French Chamber of Commerce in Singapore est agréée depuis 2010 par le Ministère de l'emploi de Singapour - « MOM » (Licence No. 10C4756) et toutes nos demandes de visas sont gérées par des agents certifiés.
Faites appel à nous pour votre demande de visa : bizsupport(@)fccsingapore.com