Partners
Voilah! 2019: An extravaganza to pique every curiosity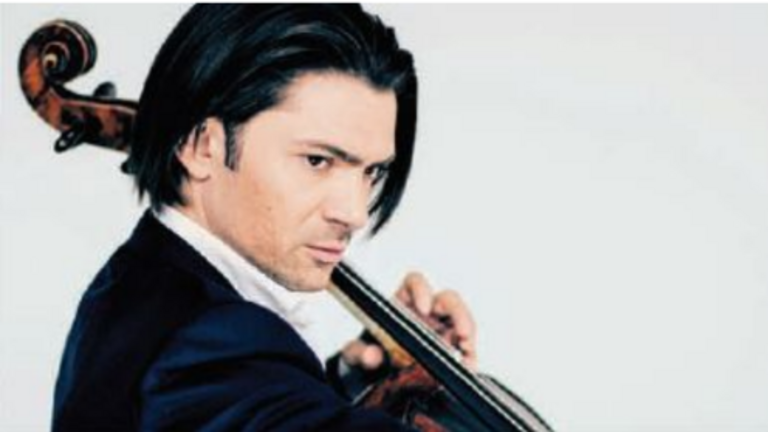 Voilah! 2019 presents a vast spectrum of more than 50 programmes that spans across various fields from culture, education, science, lifestyle, tourism, to sport. Each programme of this multidisciplinary festival is co-produced by a local partner and, collectively, they seek to tantalise the senses of every festival-goer.
The festival will open with a grand harmony created by French and Singapore musicians. Renowned superstar cellist, Gautier Capuçon will play with the Singapore Symphony
Orchestra in a one-night-only performance that explores the impassioned Schumann Cello Concerto. Helmed by internationally celebrated master conductor, Vladimir Ashkenazy, this unmissable pairing will culminate in a night of pure artistry.
The musical encounters continue with other performances such as one by Opus Jam, a sextet from France who will showcase a unique spin on acapella singing combining polyphony and a touch of humour; as well as the staging of a three-centuries-old opera ballet Les Éléments performed by Les Surprises - a French partner ensemble of the local academy of baroque music, Sing'Baroque.
Bringing the magic of sight and sound to life is the enthralling show The Bear's Mouth. Presented by Gardens by the Bay, this visual spectacle by French performance group Cie Remue-Ménage will captivate audiences through a whimsical parade made up of a hoard of illuminated bears moving in synchrony with extravagant dancers.
In a nod to The Singapore Bicentennial, French artist Julien Nonnon will also present Revisiting Diard and Duvaucel to create digital artworks that illuminate the buildings and facades along Armenian Street, capturing the attention of visitors through a carefully considered mix of mythology and reality. The projections are inspired by drawings made by two French naturalists Pierre-Médard Diard and Alfred Duvaucel that accompanied Sir Stamford Raffles during his arrival in Singapore. These valuable drawings will also be displayed at the National Museum of Singapore's bicentennial-themed exhibition, An Old New World, and have also been featured in a book about the French contribution to Singapore's natural history that will be launched as part of the festival by the Lee Kong Chian Natural History Museum.
Additionally, Voilah! 2019 will also see the inclusion of the long-running French Film Festival. Capturing the best of French storytelling in film, it will showcase more than 25 movies fresh from the French box office that will appeal to every type of movie-goer. Presented by the Embassy of France, in collaboration with local distributors and partners (Shaw Organisation, Alliance Française, The Projector, People's Association, French School Singapore), the longest-run foreign film festival in Singapore will take place from 4 to 17 November. More details of the line up of films will be announced closer to date.
Voilah! is supported by a close to 100 institutions, including the Ministry of Culture, Community and Youth, the Singapore Tourism Board, the Land Transport Authority and the French Chamber of Commerce in Singapore to transform the festival into an important fixture of Singapore's events calendar, reaching audiences beyond Singapore to the rest of the region.
For more information on the festival, please visit www.voilah.sg.
Register for all our So Chic experiences here.