The Chamber
Working in Singapore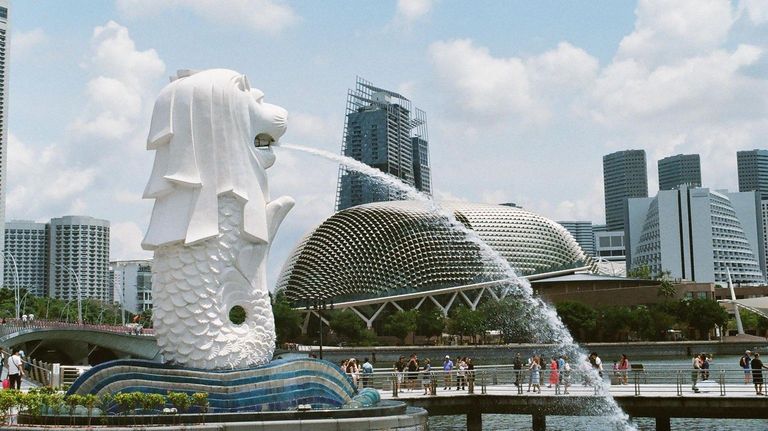 Now that Singapore has reopened its borders, here is a quick overview of the main work visas to understand the basic regulations for hiring foreign employees in Singapore.
Foreign employees (except those with a Permanent Resident status – called PR) must obtain a work visa sponsored by the hiring company.
Most work visas are subject to the signing of an employment contract with a Singapore-registered company, which will sponsor the visa and take care of the application process (including the application fees).
There are several types of work visas, the main ones being the following:
This visa allows the holder to come with his/her family (spouse and children), and apply for a Dependant Pass (DP) to allow them to stay as long-term resident, provided that the EP holder's salary is at least SGD 6,000 per month.
EP is reserved for highly qualified professionals (with degrees from recognized institutions or specialized skills), and is conditional to a minimum salary level that varies according to the diploma and the professional experience of the applicant.
In September 2022, the minimum salary requirement will be set at SGD 5,000 per month (SGD 5,500 in the finance sector) and SGD 10,500 for mid-career employees (SGD 11,500 in finance).
Finally, from September 2023 onwards, new guidelines will come into effect to bring more visibility and transparency in the application process for EP, when the assessment grid known as COMPASS (Complementarity Assessment Framework) will come into effect.
This visa is for mid-level skilled foreign employees with a minimum monthly salary requirement of SGD 3,000 from September 2022 (SGD 3,500 in the finance sector) and SGD 4,500 for mid-career employees (SGD 5,500 in the finance sector). However, there is no maximum salary stipulated. This visa is subject to a quota (10% of the total number of employees in the service sector) as well as a monthly fee called Foreign Worker Levy (FWL).
For this visa, family members (spouse and children) of the holder are also eligible to apply for a DP provided that the salary of the S Pass holder is at least SGD 6,000.
For EP and S Pass applications, it is necessary to be able to justify the recruitment of a foreign employee over a local employee and prove that the recruitment process is conducted according to fair employment practices principles with regards to potential Singaporean candidates, to give priority to local candidates with similar qualifications and working experience.
This work visa, traditionally reserved for semi-skilled foreign workers (construction workers or helpers for instance), has been extended to the services sector to foreign employees holding a DP (or LTVP) in 2021. The conditions under a Work Permit linked to a DP (or LTVP) are fewer compared to the traditional Work Permit, especially due to the fact that it is open to all nationalities.
This work visa is also subject to a quota (35% in the services sector) and a monthly FWL. At present, there is no maximum wage for a work permit.
Thanks to its Employment Agency licence (EA no. 10C4756) and its extensive experience, the French Chamber of Commerce in Singapore can assist you in your recruitment in Singapore and long-term residents and work visa applications for your foreign employee and accompanying family.