Join us for this fireside chat to discuss how to nurture and develop your teams
How can you nurture talent and create a culture of trust and collaboration?
Nurturing and developing talent is essential to the success of any organization. It involves actively recognizing talent, providing opportunity and support, and encouraging employees to reach their full potential. An effective talent development program can help to attract and retain top talent, develop the skills and capabilities of current employees, and create a more productive and engaged workforce. By investing in the development of its employees, an organization can ensure that it has the resources, skills, and expertise needed to remain competitive and successful.
For this panel discussion, we have brought together a great panel of business leaders to share their stories and engage in a conversation with the audience to share their insights and experience. Topics will cover how to create a culture of learning and development, how to mentor and coach employees, how to assess and measure talent, and how to create a culture of trust and collaboration.
Speakers
Anne Tan, Head of HR, APAC at Campari
Mave Goh, Head of People (Strategic HR) at Decathlon
Jarrett Lee Anderson, Senior Talent Manager, South Asia at Richemont
Moderated by Don Rapley, TYC Transform Your Conversations, Managing Director and Founder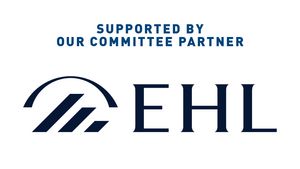 Terms & Conditions
Full payment is required upon registration
Cancellations and no shows will not be refunded
Please note that photographs and videos may be taken during the event for news and publicity purposes