Sustainable and Resilient Cities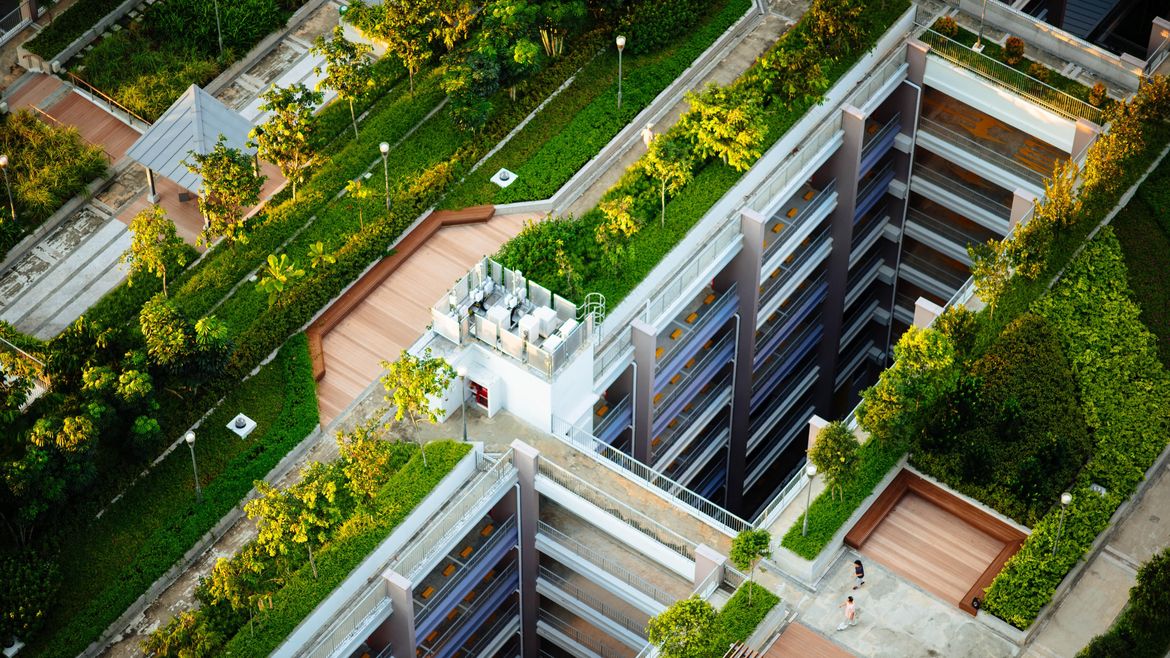 With the global spotlight on sustainability, having a sustainable business strategy is no longer an option for corporate businesses across all industries. By taking into account how an organisation operates on the social, economic and ecological level, long-term value can be created.

Singapore has woven sustainability into its national agenda and various French companies have been providing their support and expertise throughout this journey.

For instance, to meet the nation's target of greening at least 80% of buildings, these French companies provided valuable insights to upgrade current infrastructure. The French expertise also holistically covers the production of clean energy which sets the foundation for new uses such as electric vehicles.
What are the French tech solutions available in Singapore and the region?
Learn how various French companies pioneered for sustainability and helped businesses and organisations achieve their green goals.
SMART BUILDING MANAGEMENT AND CONSTRUCTION
1. Sustainable Design and Energy Efficiency
Being the crux of energy efficiency, one cannot achieve green standards without implementing sustainable building designs. Smart building management is a subset of sustainable buildings. Companies such as BeeBryte, Envision Digital and Schneider Electrics provides technological solutions to enhance buildings' digital efficiency by improving the performance of energy-related systems and enabling the people in the building to work smarter.
2. Sustainable and Smart City Construction
Sustainable and smart cities requires careful planning and consideration. Various factors have to be taken into account in order to access if a city is successful in the implementation of smart technologies. BSI Group offers training, audit and certification services to smart cities and communities to international standards

SMART ENERGY METERING
1. Energy Management Systems
An energy management system (EMS) is a computer-aided tool that monitors, controls and carry out optimal energy control. The purpose of an EMS is to determine power generation/demands in order to achieve various goals such as lower costs, greater energy efficiency, environmental sustainability, and many more. BeeBryte and Envision Digital are some examples of French companies which offers EMS solutions to organisations and businesses in Singapore looking to enhance energy efficiency and achieve greener standards.